Meet Micheal Holt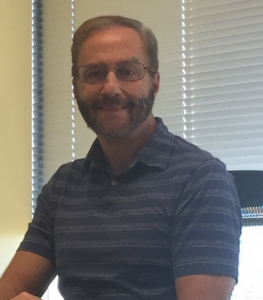 Micheal Holt has been assisting retirees and pre-retirees for over 20 years to protect their assets, construct smart investment plans, and create lifelong income. During his career, he has helped clients move multi-millions of dollars into products that offer more protection of their principal while providing competitive returns. He has advised employees and officers of several Fortune 100 companies as well as local small business owners and their families. He is considered an income planning expert and has an extensive training background in advising retirees with their "qualified" savings accounts such as IRA's, 401(k)'s, 403(b) plans, TSP, and pension plans. Micheal is also an expert in Long-Term Planning and provides advice on how to manage and construct long-term care programs that protect the assets of the entire family.
In today's financial environment, it is essential to know how to protect your assets and to have that "peace of mind" about your financial future. Micheal often tells his clients that "The biggest threats to your savings today is taxes, long-term care costs, and longevity. Unless your financial plan effectively addresses these concerns, you run a much greater risk of running out of money in retirement." Micheal also offers free books, audio CD's, and other reports regarding retirement planning. Be sure to ask him for a list of these free educational materials to find out how seniors are managing their retirement funds in today's financial environment.
Micheal is a founding senior partner with Lifestyle Income Strategies. As part of his financial planning and insurance practice, he offers free educational sessions to seniors every month. Some of the more popular topics include annuities, life insurance, creating lifelong income streams, alternative investments, tax reduction, and avoidance strategies, and how to protect and preserve your retirement savings.
Learn more about Michael and his no-nonsense approach to Retirement Planning:

2400 East Katella, Suite 800, Anaheim, California, 92806
https://annuity.com/author/micheal-holt/
(714) 627-2463
858 336-4999