Meet Jeff Wisuri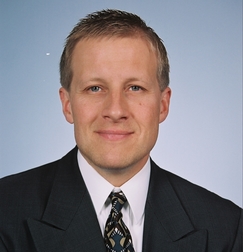 Jeff Wisuri is the founder and President of JWA Financial, based in Minneapolis, MN. Specializing in providing planning and guidance for those seeking to maintain or create a better lifestyle in retirement while emphasizing safety, guarantees, and preservation and growth of my client's life savings.  
Jeff began his career in 1994, working with school administrators. His firm held the endorsement of MASA, the Minnesota school administrator association. Providing comprehensive retirement planning services to each school district, building his reputation under the scrutiny of school officials and teachers, many of whom are still my clients.
Over the past 26 years, Jeff has guided many individuals and families at all economic levels to enjoy a worry-free retirement knowing that their money is safe, working hard, working smarter, and ready for them when needed. Jeff has also lived through two major downturns in the economy. These horrible market events led Jeff to concentrate solely on providing "safe money solutions" to each of his clients.
He has also conducted numerous workshops centered around senior retirement planning in the greater Minneapolis/St. Paul area. These workshops centered around the issues retirees face in an ever-changing, sometimes unstable world.
Jeff truly believes that honesty and integrity are the keys to building long-lasting client relationships. He also believes in educating my clients, enabling them to make informed decisions regarding their hard-earned money.
Learn more about Jeff and his no-nonsense approach to Retirement Planning:
1650 West End Blvd.,

Suite 100, St. Louis Park, Minnesota, 55416