Meet Jeff Stupar

Jeff is an experienced Advisor within the financial industry, and he is passionate about guiding his clients to make sound financial decisions for a secure retirement plan with tax efficiencies. His primary focus is on safe money retirement strategies, continually researching ways to protect retirement savings from markets. To include a proven approach planning for risk-free lifelong income, with the potential to increase income, regardless of uncertain health.
With 15 years of experience, Jeff has educated local clients in achieving their retirement goals. Jeff's focus is on education, and building lasting relationships with clients, increasing their safety net, assessing all areas of financial health.
Jeff has been happily married to Jeri for 40 years, living in New Berlin. Parents to two adult children. They enjoy spending time family and friends, as well as staying very involved in the community of greater Milwaukee.
Learn more about Jeff and his no-nonsense approach to Retirement Planning: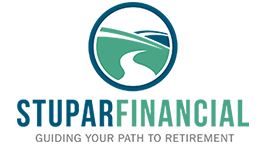 21710 W Ann Louise Court New Berlin, WI 53146
http://stuparfinancial.retirevillage.com/
https://www.stuparfinancial.com/