Meet Jason Sierra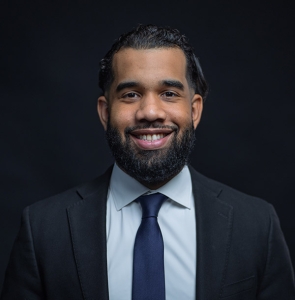 Jason Sierra grew up in New York, where he later pursued his education at Hofstra University, graduating with a Finance Major. With a passion for both the financial industry and the markets, Jason embarked on his career in banking, gaining over five years of experience. His active involvement in the markets keeps him up-to-date and provides his clients with a valuable edge, knowing that their advisor is personally invested in their success.
Jason's business philosophy revolves around understanding his clients' unique backgrounds and needs. By getting to know each individual, he tailors personalized portfolios that align with their financial goals. His dedication to mentorships and hands-on experience has equipped him with the knowledge and expertise to provide a better retirement outlook for his generation and the previous and next generations.
Outside of his work as an insurance agent and advisor, Jason finds joy in playing basketball and cherishing quality time with his family. These hobbies and family-oriented values make him approachable and relatable to his clients, as they can see him as not just a financial expert but also a person with interests and experiences that connect them on a personal level. He believes the journey to financial success begins with understanding the client and their aspirations. From there, a solid portfolio is crafted, ready to be refined based on their preferences and priorities.
Learn more about Jason and his no-nonsense approach to Retirement Planning: