Meet James Herbst

James is the co-owner of Safe Money One and the host of Safe Money Radio. James has made his career of 29 years in the Financial Services and Insurance business.
James has a passion for helping clients understand how they can have growth without the market risks that a traditional approach may face. James accomplishes this with a planned, custom tailored approach to his clients' situation designed to protect them from any market downside and yet provide for the retirement account to grow and flourish. This approach combined with the right planning allows his clients to put in place a worry free guaranteed lifetime income plan. This guaranteed method means they never have to worry about running out of money during retirement regardless of how long they live.
"Helping remove clients' important money from market volatility while helping them continue to grow their money safely is what it's all about for me."
James has helped countless individuals save money on their taxes and avoid retirement losses that many unnecessarily experience year after year due to market uncertainty and volatility.
Learn more about James and his no-nonsense approach to Retirement Planning: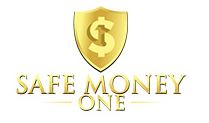 15845 S. 46th St., Ste 147, Phoenix, AZ 85048
https://safemoneyone.retirevillage.com/
SafeMoneyOne@RetireVillage.com