Meet Gerry James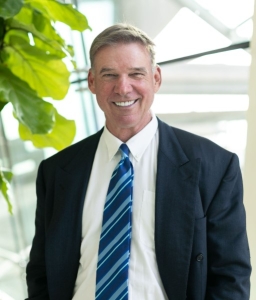 Being a Certified Financial Advisor entails meeting specific educational and business qualifications to warrant that these advisors have the knowledge to properly assess your financial affairs by recognizing and correcting problems as well as offering practical and prosperous solutions. Gerry James, Certified Financial Advisor, has these qualifications and is dedicated to doing what is right for his clients.
Gerry is a family man with a wife of 31 years and two adult children. Gerry's wife is a world-class interior designer who currently focuses her talents near the beaches of North Florida. As a devout Christian, Gerry teaches Sunday school and does prison ministry in a maximum security prison. Gerry has had a long career as a professional golfer and still coaches his oldest son, a recent world champion and former # 1 world-ranked long drive winner.
Gerry became educated in finance and safe investing because he lost over six figures in his retirement portfolio through a broker-adviser he mistakenly trusted to have his best interest. Gerry has a fiduciary responsibility to his clients and has never lost one dime of their money.
Learn more about Gerry and his no-nonsense approach to Retirement Planning:

https://www.safemoneymanager.com
gj@pontevedrabeachfinancial.com