Meet George Politarhos
George Politarhos is an independent financial professional who is committed to helping his clients be in a safer environment for their retirement. George has made it his Number One job to make sure that his client's needs and expectations are met and exceeded.
His business philosophy is: "It is your money, your choices, your decisions!" Working hand and hand with his clients to make sure their goals are achieved and that the client's retirement is always in a strong, safe place. He works tirelessly to make sure that the total picture for the future is examined and planned for, including but not limited to:
o Best Strategy to Maximize Social Security
o Having a Realistic Income Plan
o Making sure his client and their family is in a good place
George's passion is building relationships with his clients and making himself available to answer their questions and concerns. Being there for not just the good times, but for the sad times as well. Making sure your family is prepared for retirement.
Operating as an independent agent, gives him the freedom to act solely in the best interest of YOU, his client.
Married since 1993 to his beautiful wife Leslie, they have raised two handsome young men together, Alex and Jarred. Living in North Wilmington since the early 1990s, the family is active in their community of Brandywood and with their church. During his downtime, George and Leslie enjoy cheering for their beloved Philadelphia Eagles and volunteering at a local Alzheimer's center with their two dogs.
Learn more about George and his no-nonsense approach to Retirement Planning: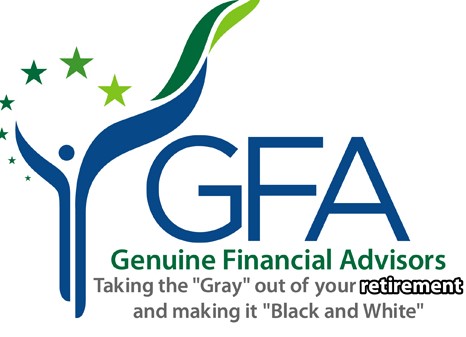 501 Silverside Road Suite 31 Wilmington, DE 19809
gpolitarhos@genuinefinancialadvisors.com
Office – 302-307-1497 | Cellular – 610-500-3179
www.genuinefinancialadvisors.com ,
www.federalbenefitsnow.com/gfa
https://www.retirementshield.us/georgepolitarhos.html
https://www.retirementshieldgfa.com/