Meet Gary Fillweber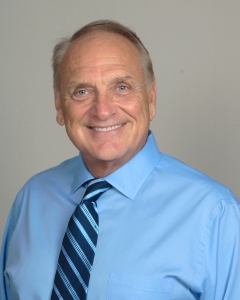 Gary Fillweber has been providing financial services for retirees since 2004. While speaking at retirement workshops at 55+ retiree communities and senior centers, he met many people after the 2002 tech bubble collapse and the 2008 financial crisis whose retirement savings suffered significant losses in the stock market collapse.
Gary is a member of the National Association of Insurance and Financial Advisors. He uses a variety of innovative strategies to help his clients maximize growth potential with no risk to principal or gains while minimizing taxation upon distribution to create a guaranteed income for life.
Through this educational approach, Gary has helped his clients retire with dignity, financial security, and peace of mind. He also has educated and enrolled several hundred people into Medicare Advantage and Medicare Supplement plans and Life Insurance since 2006.
Gary grew up in New Jersey in a family of six. He played sports through high school and enjoyed the Jersey shore. Gary moved to Florida in 1999, where he met his wife, Helen. They were married for 18 beautiful years. Helen passed away from Ovarian cancer in 2018. He is fortunate to have her two children and grandson here in Florida. Gary continues to honor his wife by supporting community events and non-profits that help retirees with cancer, health, and financial education.
Learn more about Gary and his no-nonsense approach to Retirement Planning:
Gary M. Fillweber, President
Prosperity Insurance Benefits, Inc. in Delray Beach, FL 33446
https://garyfillweber.retirevillage.com/