Meet Eric Coons

Eric Coons is the owner of Kaleidoscope Financial, an independent insurance agency located in Springdale, Arkansas.
With 18 years of industry experience as an independent annuities broker, Eric manages over 200 million in Fixed and Indexed annuities with clients in Arkansas, Missouri, Texas, and Oklahoma.
Eric is a member of the Million Dollar Round Table and has been awarded numerous sales achievement honors. Eric has also been featured as a contributing author for annuity.com and thinkadvisor.com.
​
Prior to his career with Kaleidoscope, Eric spent four years as an Artilleryman/Scout/Fire Direction Specialist in the United States Army and served in Baghdad, Iraq for 18 months during Operation Iraqi Freedom.
Eric is married to his wife Kendra and has two teenage daughters, Linden & Kellen. In his free time, Eric enjoys traveling, producing instrumental music for various media outlets, as well as attending the girls' sporting events.
Learn more about Eric and his approach to providing a no-nonsense approach to Retirement Planning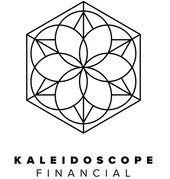 813 SW RainTree Lane, Suite 1, Bentonville, AR 72712
https://www.kaleidoscopeannuity.com/
http://ericcoons.retirevillage.com