Meet Daniel VanPatten

Daniel VanPatten, the founder of Assure Financial Service, has been helping retirees and those nearing retirement for over a Decade. His safe money strategies have saved his clients millions of dollars during the market collapse. Dan's dedication to Faith and Family is the foundation for his commitment to helping his clients achieve financial security. He has helped people from all walks of life realize their financial goals.
Dan and his family reside in the Boise, Idaho area. With the beauty of the mountains, lakes, and a variety of outdoor activities, Idaho is an ideal location. Dan enjoys working with people and takes great pride in working with his clients and their families to ensure their retirement goals and their futures are secure. Dan looks forward to working with you.
"I enjoy working with people. I take great pride in working with my clients and their families to ensure a secure retirement future. I look forward to working with you." 
Learn more about Daniel and his no-nonsense approach to Retirement Planning: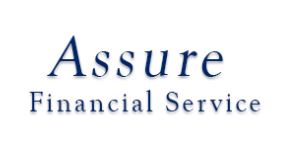 http://danielvanpatten.retirevillage.com
http://www.assurefinancialservice.com/
Daniel.VanPatten@RetireVillage.com
2596 N. Stokeberry Pl, Suite 170
Meridian, ID 83646