Meet Betty Arellano 
Betty has guided many clients over the past three decades through a process of consultations and recommendations guaranteeing lifetime income streams, guaranteed safety, and growth of money, including IRA and 401k Accounts. Avoidance of probate at death, and transferring wealth to heirs with ease and protection from over taxation. They specialize in showing you how to keep your retirement funds safe and growing and then turn those same funds into income when needed.
Betty offers a higher level of very personalized service to clients and others who are looking for honest facts and education about retirement planning with safety and guarantees.
Residing in Olympia, Washington providing consult to all of Western Washington.  Traveling out of state to meet clients often, but quite busy here in the Pacific Northwest.
In her off time, Betty enjoys spending time with her family in Olympia and enjoys being creative.
Learn more about Betty and her no-nonsense approach to Retirement Planning: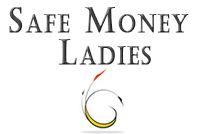 PO Box 14571, Tumwater, WA 98511
https://safemoneyladies.retirevillage.com/
https://annuity.com/author/betty-arellano/
360 701-0960