Meet Bernadette C. Broughton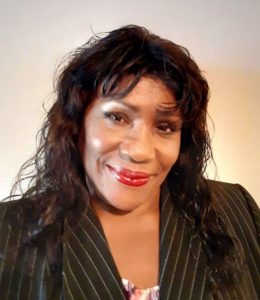 Bernadette C. Broughton and her team of compassionate professionals' mission is to prepare you to have enough money to last as long as you live, ensuring you can maintain your chosen lifestyle, and create a plan to provide for the people you love when you are no longer here. "Empowering Individuals and Families to Plan, Enrich & Protect Their World" is always her goal.
Bernadette is a New Orleans native who also spent time in California. Her alma mater is the University of Massachusetts, Dartmouth, where she studied Political Science and developed her appreciation for the plight of women through historical research. Bernadette is a Professional Insurance Advisor who has a passion for working with women across the country. She has assisted numerous singles, divorcees, married women, and widows through difficult life transitions and is driven to do more to see her clients thrive financially.
Bernadette currently resides in Harker Heights, Texas, where she is the Principal of Bernadette C. Broughton & Associates. She offers free workshops at Central Texas College and the Harker Heights Chamber of Commerce, assisting Seniors with Medicare education and enrollment. Bernadette is also a Contributor to Healthcare.Gov. She holds an NPN, license #3182471.
When Bernadette is not working, she is out enjoying life. Whether mountain biking, horseback riding, or spending time with family, she loves her life and brings joy to others.
Learn more about Bernadette and her no-nonsense approach to Retirement Planning:
 Bernadette C. Broughton & Associates 
Integrity. Expertise. Results.
https://www.bbroughtonandassociates.com/
https://www.linkedin.com/in/bernadettebroughton
calendly.com/womenandwealth2020
Direct: 254-350-1637