Meet Atul C. Dubal CFP®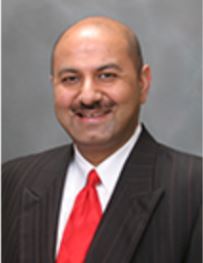 Receiving the professional designation of CERTIFIED FINANCIAL PLANNER™ (CFP®) from the College for Financial Planning in Denver. The Financial Planning Association (FPA) is the membership organization for the financial planning community. Its members, CFP professionals like me, are dedicated to using the financial planning process to serve the financial needs of individuals, families, and businesses and to help them achieve their goals and dreams. I have also received the designation of Registered Financial Consultant (RFC) from the International Association of Registered Financial Consultants. I have been a qualified member of the Million Dollar Round Table (MDRT). MDRT is an association of life insurance and financial services advisors.
As a CFP® professional, I am confident and well experienced in providing education in areas of tax management, college funding, retirement planning, investment planning, estate conservation, insurance planning, and many ancillary subjects. With these qualifications, I strive to be a competent and ethical financial planner.
Early in my career, I started as a representative of an investment banking firm, where I was part of a team that helped small companies with innovative ideas in software, biotech, telecom, and specialty products in retail industries. After the Gulf War, I joined an NYSE brokerage firm and was a stockbroker serving professionals, business executives, business owners, and their families.
"I have a rich and diverse background in assisting families in reaching their financial goals. My experience helps families prudently plan for the future."
Learn more about Atul and his no-nonsense approach to Retirement Planning:
5506 Sunol Blvd, Suite 205, Pleasanton, CA 94566
http://atulcfp.retirevillage.com/
(925) 202-1425