Meet Art Athanas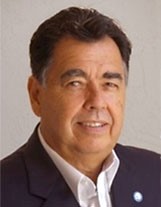 Art has been in the financial services industry for over 30 years, specializing in rethinking the challenges with traditional industry standards. He works closely with his clients in an effort to develop successful and tax-efficient strategies. Art has many clients seeking strategies to increase their retirement income, an action plan for purchasing real estate, early mortgage pay-offs, funding educational expenses for children, or expanding a business.
Over the years, Art has provided tax-advantaged retirement planning to executives at several established international corporations, including Georgia Pacific, Cisco, Avaya, UPS, Citrix, and BASF.
Art and his wife are established within Fort Lauderdale since 1990, happily married since 1969 with three adult children and two grandchildren. Art is established with and previously held the role of District Governor and Club President for Gyro International. Also, formerly the President of Broward Business Associates.
Learn more about Art and his no-nonsense approach to Retirement Planning:
LS Financial Group, LLC
Retirement Specialist
2000 W Commercial Blvd. Suite 202C, Fort Lauderdale, Florida 33309
844-450-7233
239-908-1685