Meet Angelica Politarhos
Angelica "Angie" grew up in Delaware County, Pennsylvania. She now calls Garnet Valley her home where she has lived with her husband for 15 years. She and John "Spanky" Santora have been married for 21 years. Angie focuses her free time in her church fundraising for the needs of the church and the poor in the community.
Angie has been self-employed most of her life.  She owned a restaurant, which she then sold and purchased a coffee distribution company.  She took this company from a one-person operation to a multi-million dollar company, which she sold 30 years later to a huge conglomerate.  After selling the company, her husband became ill, and this brought her immediate understanding of financial urgency that a critical health diagnosis creates.  Angie has a unique perspective on educating her clients as she focuses on individual needs and potential concerns.  Her goal is to assist them not only with their financial well-being but help them manage the risk against life's unforeseen events.
Angie Politarhos is an independent financial professional.  Her specialty is in empowering her clients to make sound financial decisions that are part of an overall strategy.  Angie now develops financial programs and insurance strategies designed to address the unique circumstance of our Country's growing mature population and their adult children.
Learn more about Angie and her no-nonsense approach to Retirement Planning: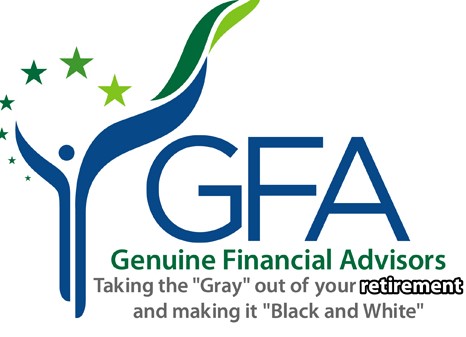 apolitarhos@genuinefinancialadvisors.com
501 Silverside Road Suite 31 Wilmington, DE 19809
(302)307-1498 | (610) 656-2942