Meet Andrew Winnett, Certified Financial Fiduciary®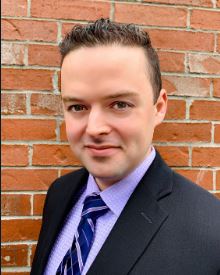 Andrew was raised in Northern California, starting his career in banking at the age of 18, aspiring to become a Financial Advisor. In 2008 Andrew experienced firsthand what it was like to see people lose significant portions of their money when the market started falling. He decided becoming a Financial Advisor was not for him as he hated the idea of losing his client's money. Shortly after this, Andrew's father passed away unexpectedly at the young age of 45, leaving behind Andrew's mother and younger brother and sister, who were still living at home. Without warning, Andrew's mother was thrust into having to provide for the family now. She ended up having to go to work at a minimum wage job just to make ends meet. After she received a Life Insurance Death Benefit, she did what most people do when they receive a windfall of resources. She put it in the market. Because of Andrew's training, while reviewing his mother's financial statements, he realized every penny that was being earned in growth, was simultaneously being taken away in fees. This infuriated Andrew, as this was his mother! She couldn't afford to lose one penny of what she had, forcing Andrew to go on a journey. A journey to find alternative investment products for his mother. Products that offered guarantees never to lose another penny in the market. Guarantees to never outlive her money. Guarantees to make very healthy returns without participating in market volatility. Andrew then discovered Fixed Index Annuities. This provided everything his mother needed when it came to guarantees and safety. Fast forward to today, Andrew's mother never had to go back to work at the minimum wage job. She was able to retire years earlier than previously thought. She makes 70,000.00 a year and will continue to do so for the rest of her life, no matter how long she lives. She travels multiple times a year, is buying another house in Franklin Tennessee this year too. She is living the dream! She finally gets to retire with more than just dignity!
Because of this epiphany Andrew had with his mother, it compelled Andrew to help as many people that were in his mother's situation as possible. He went on to create Legacy Builders, which became a nationwide financial firm. Andrew trained over 200 agents, which in turn has served over 5,000 clients nationwide since 2015 with safe financial and insurance vehicles.
Legacy Builders specializes in helping people between the ages of 50-80 retire (or stay retired) with their own pension that they cannot outlive. To help their clients never lose another penny in the market, yet still earn VERY desirable rates of returns. To ensure that their clients have the peace of mind they deserve during retirement, knowing their money is always growing, never diminishing.
Andrew Winnett and his beautiful wife Jess have four children and live in Franklin, Tennessee. When Andrew is not working, he enjoys fishing with his children, camping, being in the great outdoors, weight lifting, as well as serving in his local church.
Learn more about Andrew and his no-nonsense approach to Retirement Planning

Andrew Winnett, Certified Financial Fiduciary®
President, Legacy Builders Wealth Management
877-644-7711 I 530-966-4260
Andrew@LegacyBuildersWealth.com
9005 Overlook Blvd. Brentwood, TN 37027