Meet Althea Hooks-Young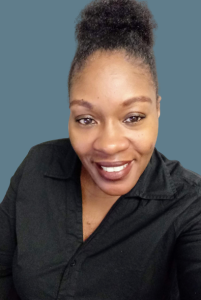 Althea Hooks-Young came into the Insurance & Retirement Services industry a little over three years ago with the sole purpose of educating & help people understand the necessity of having life insurance and planning for retirement. She began her work within the financial industry in 2019. Within the first three months of the New Year, she had to help with funeral arrangements for her 10-year-old nephew, 48-year-old brother, & her 106-year-old aunt. Not one of them was covered under life insurance, and the family had to pull all funds together to send them home properly. The added financial burden, along with grieving for her loved ones, is a feeling that no one should endure. Her brother left behind two kids without financial support because he didn't have a retirement plan, rainy day fund, or any savings. Althea's aunt had no savings or retirement, so her house, which she had owned for 75 years, went into foreclosure to pay taxes. Seeing firsthand how life changes in the blink of an eye lead Althea to try and help as many families as possible to secure a better future.
Many individuals are retiring earlier, starting businesses, living longer, and pursuing passions with guaranteed income becoming extremely important. Over the past few years, Althea has helped hundreds of young adults, business owners, & seniors navigate their life insurance & financial retirement options. To date, Althea's clients have included government employees, teachers, physicians, law enforcement officers, firefighters, and small business owners, to name a few. Unfortunately, only a few of Althea's new clients had already begun planning for safe money solutions. She was happy to ensure their existing plan worked for them and they did not have to worry about early retirement. Other new clients are experiencing the bliss of returns and the security of having a plan for life's "what ifs."
When Althea is not with clients, you will find her spending time with her husband, their sons, and the family chocolate lab on adventures hiking, canoeing, go-kart racing, gardening, and enjoying life. You will also find Althea enjoying and cheering on both sons at their many basketball events, which keeps her very busy during the Fall and Spring.
Learn more about Althea and her no-nonsense approach to Retirement Planning:

ayounginsurancesolutions@gmail.com
Office: 877-322-1564