Meet Adam Howard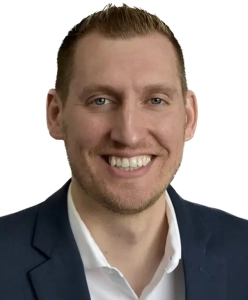 Adam Howard NSSA®, CFF®, is an independent financial professional who is dedicated to helping clients with the four pillars of retirement planning: health, wealth, legacy, and long-term care. Seeing his father lose his health, business, and family home in the crash of 2007 has empowered Adam to help others prepare for the unexpected.
As the Founder and President of Lifeway Retirement Solutions, he brings a wealth of knowledge and experience to his clients, providing them with customized solutions to Medicare, retirement, and legacy planning. He is also the author of "5 Costly Medicare Mistakes to Avoid," a book that has helped many people navigate the complex world of Medicare with greater confidence and clarity. He is proud to help clients remove retirement funds from market volatility and provide them safe solutions that offer principal protection, guaranteed growth rates, and guaranteed income for life.
In addition to his professional achievements, Adam is a devoted husband and father of five amazing children. He and his team at Lifeway Retirement Solutions are committed to making a positive impact in their community and have started the Save the Children Fund to benefit Operation Underground Railroad in their fight against human sex trafficking. Thanks to his unwavering commitment to his clients and his exceptional skills as a financial professional, Adam is widely respected and sought after in his industry.
Learn more about Adam and his no-nonsense approach to Retirement Planning:
700 S. Main Street, Suite 111, Lapeer, MI 48446