Meet Aaron Hail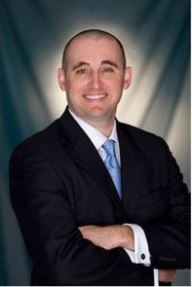 Aaron Hail, CFP®, RICP®, is owner and CEO of Hail Financial Group. For over 15 years, he has assisted his clients in the areas of wealth preservation and distribution, retirement and estate planning, financial risk and tax reduction, asset protection, and guaranteed retirement income.
Aaron's experience includes much more than just years spent in the industry. It's the culmination of knowledge, insight, expertise, and wisdom gained from commitment and devotion to his clients. Retirement and estate planning, portfolio building, and tax strategies will be handled with the care and confidence that only this type of experience can bring.
Hail Financial Group realizes the importance and gravity of being entrusted to provide solutions affecting the financial future of each client. Aaron approaches every client's situation with respect and care. His process consists of focusing on each individual's specific situation, needs, tolerances, and goals, preparing a customized, comprehensive plan that outlines a strategy for long-term success. Implementing the mutually agreed-upon plan and continuously monitoring its progress and proposing adjustments necessary to ensure continued success.
Financial planning is a vital and valuable component of a wise financial and retirement strategy. Hail Financial Group has helped numerous clients, each with unique goals and objectives, plan for their future by designing and implementing a solid investment strategy. There is so much to consider when planning for the life you envision down the road. Draw upon Aaron's financial expertise for reliable solutions to crucial decisions so you can move forward with confidence
Learn more about Aaron and his no-nonsense approach to Retirement Planning:
15333 N. Pima Road, Suite 133 Scottsdale, AZ 85260
http://hailfinancial.retirevillage.com/