Mark Andra Honored With Celebrated Invitation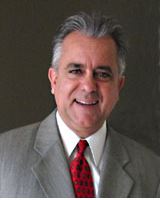 Mark Andra, Irvine, California, has accepted an invitation to become an "Invited Author" on the financial website, https://www.annuity.com. Mark now joins an elite group of financial experts who share information about approaching retirement without market risk by authoring meaningful and useful articles focused on those retired or about to retire.
After graduating from The Marriott School of Management with a degree in Business/Marketing, Mark immediately entered the workforce at First Union Investment Corporation in San Francisco as an Income Property Broker.
Mark's experience in real estate and mortgage lending uniquely qualifies him to speak to real estate owners and real estate professionals about their retirement needs and challenges. Coupled with his nearly 30 years of experience in Insurance and retirement planning, Mark has the unique ability to craft innovative and creative solutions that protect and grow your investments and assets.
Learn More about Mark:
https://accessretirementgroup.retirevillage.com/
2372 Morse Avenue Suite 205 Irvine, CA 92614

Annuity.com has a simple mission. Educate people about annuities and help them determine whether an annuity is right for their retirement portfolios. We provide unbiased information on a multitude of topics needed to make optimal decisions for our own specific needs. Because we are not an insurance company, we have been able to remain a consumer-focused site, providing timely, objective, and quality information since 1995.