Lawrence Castillo, LUTCF, CFF, Professional Credentials
Lawrence Castillo has worked in the insurance industry for over 39 years and proved himself as a reliable source of information in all facets of planning for a secure retirement. Serving as a member of the Life Insurance Underwriters, Lawrence excelled in estate planning and retirement income planning. He has taken his knowledge as a Moderator of 10 years and is currently a Retirement & Income Specialist.
Please click on these links to learn more about me and my services.
https://youtu.be/Lawrence_Castillo
https://annuity.com/author/lawrence-castillo/
https://annuity.com/lawrence-castillo-safe-money-and-income-radio-show/
https://annuity.com/lawrence-castillo-invited-to-be-contributing-author-for-the-valencia-county-news-bulletin/
https://annuity.com/meet-lawrence-castillo/
http://lawrencecastillo.retirevillage.com/
If you need more information about me, simply Google my name.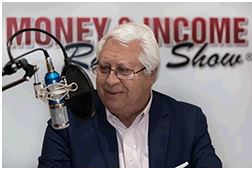 Lawrence Castillo, LUTCF, CFF
Lawrence.Castillo@RetireVillage.com
4801 Lang St. NE Suite 110 Albuquerque, NM 87109