Joe Marullo Honored With Prestigious Invitation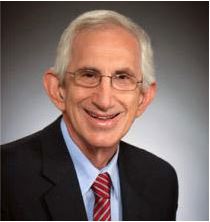 Joe Marullo, Houston, Texas, has accepted an invitation to become an "Invited Author" on the financial website, https://annuity.com. Joe now joins an elite group of financial experts who share information about approaching retirement without market risk by authoring meaningful and useful articles focused on those retired or about to retire.
As we mature, our financial goals and needs change. Joe believes the focus should be on the needs of mature individuals and families. Providing solutions to the questions most frequently asked by retired or retiring individuals: Will my savings keep up with inflation? Will my estate be lost to income taxes? How can I turn my estate into a guaranteed lifetime income?
Joe provides services and products which address each of these concerns. We offer choices so that each individual and family can have a plan which meets their unique situation. And we provide these services with a commitment to privacy and respect for you and your loved ones.
Learn More about Joe:
https://joemarullo.retirevillage.com/
1322 Space Park Drive, Suite B 121 Houston, TX 77058

Annuity.com has a simple mission. Educate people about annuities and help them determine whether an annuity is right for their retirement portfolios. We provide unbiased information on a multitude of topics needed to make optimal decisions for our own specific needs. Because we are not an insurance company, we have been able to remain a consumer-focused site, providing timely, objective, and quality information since 1995.