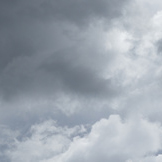 It Only Rains Twice A Year In Our Town
A year ago, August 29, 2017, I was sitting in my home in the dark, safe and secure for the time being, nervously anticipating the arrival of a destructive force of nature called Hurricane Harvey.  I live in Houston, Texas. As was reported through 24/7 media coverage, Harvey landed on the Texas Gulf Coast that day.  With its arrival came winds over 100 miles per hour, torrential rainfall totaling 50+ inches in some areas, and historic flooding. Residents in some neighborhoods were left homeless for months. Some are still displaced.
Last week, September 14, 2018, another major hurricane, Florence, made landfall on the North Carolina coastline.  As with Harvey, Florence brought high winds, torrential, and destructive flooding. During that same time, a tropical disturbance was discovered in the Gulf of Mexico, once again bringing high winds, torrential, and devastating flooding.  During the same time, a tropical disturbance was found in the Gulf of Mexico, once again threatening the Texas coastline with destruction.
These repeated storms and storm threats remind me of an old saying we have in Houston.  "It only rains twice a year in our town…August through April and May through July." 
I do not want to appear glib or make light of the risks my neighbors along the Texas coastline may encounter if another hurricane like Harvey strikes this area.   I have chosen to take the same risks. But I care about me, and my loved one's safety. Before a storm arrives, I will listen and watch the reports from meteorologists, relying on them for their expertise in predicting direction, danger, potential landfall, and recommendations for safety during the storms.
I am a professional financial advisor. In some ways, I am like the meteorologists.  My responsibilities are to help my clients identify and mitigate financial risks and to direct them toward a safe, secure retirement future.   So it concerned me when one of my clients told me he was considering manage his portfolio for a while longer.
I understand the factors one may consider when they make that choice.  There are benefits, and if you have the time and expertise, it can be rewarding to manage your portfolio.  But just like the changing climate conditions that we can't control, there are risks in going it alone. Here are some of those risks which I shared with my client.
Market risk. The market is currently doing well.  Based on market history, you can reasonably expect that in at least one year out of 10, your account could experience up to a 20% loss.  With an investment of $100,000 and a 7% hypothetical annual growth rate, a single year loss of 20% at any given year may negatively affect your account's ending balance.
Interest rate risk. Bank CD rates are rising, but those increases may not keep up with inflation.  In addition, the interest earned is subject to taxes.  Annuities, from insurance companies I represent, earn higher interest rates than CDs and are tax-deferred.  Many annuities allow the owner to withdraw up to 10% of the account value including interest without penalty.  CDs will not let you make partial withdrawals without penalty.
Longevity and cost of living risk. Current estimates indicate as many as 72,000 people in the United States are aged 100 years or more.  If the population of centenarians continues to increase at the current rate, there could be close to one million people over age 100 living in the US by 2050.  It is easy to understand why the greatest fear of many retirees is that they will run out of money before their death.  A good retirement plan needs to address this risk to their savings in a way that keeps up with the cost of living and secures a guaranteed income for life.
Taxes. While each factor above is essential, the most critical risk to your retirement account which will determine whether you will run out of money in your lifetime is taxes.  You need to have a plan to reduce your taxes after you retire.
As I stated in the beginning, I understand and respect the desire to manage your portfolio.  As a professional retirement planning advisor, I am obligated and always committed to serve the best interests of my clients.  Making sure my clients never run out of income, no matter how long they live, is essential to that commitment.  Should you manage your portfolio?  What are the risks?
Remember the adage, "It only rains twice a year in our town…August through April and May through July."  Be sure your retirement plan is ready to weather any storm so that you can relax and enjoy sun-filled retirement days!