Hense Ellis Retirement And Income Radio Show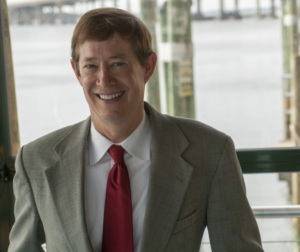 Hense R. Ellis II ("Hense" or "H.R.") entered the investment advisory and financial planning business as a long-time investor. He thus comes to clients as a former client. In 1981, at age 20, he purchased his first stock while still a college student. In 1996, he became an Assistant Attorney General, and, at the passing of his father, he assumed management of family assets in conjunction with multiple advisors.
Hense is highly competent to advise you. Not only does he have 37+ years investing experience and 15+ years managing family assets, he holds an MBA in Finance from the top-tier University of Texas School of Business and a J.D. with a Tax Concentration from the University of Alabama. His undergrad major was Economics, and he took Intermediate Macroeconomics at the renowned University of Chicago. His minor was in Political Science, and he both understands and laments the influence of politics on economics.
Learn how others have benefited from listening to Hense's no-nonsense approach to retirement planning.
WACV-FM "News Talk 93.1" (Montgomery)
Saturday 10am-11am
WLWI- AM Newsradio 1440 AM (Montgomery)
Saturday 9am-10am
WANI-1400AM/98.7FM "News Talk 1400" (Opelika/Auburn)
Saturday 2pm-3pm
You can learn more about Hense at:
Hence Ellis
Insight Investments
http://www.insightinvestments.org
395 Sunset Point Dr., Unit 306
Dadeville, Al 36853
HREllis@Insightinvestments.org
850 533-9887