Hense Ellis Honored With Celebrated Invitation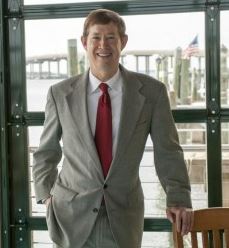 Hense R. Ellis II, Dadeville, Alabama, has accepted an invitation to become an "Invited Author" on the financial website, http://www.annuity.com. Hense now joins an elite group of financial experts who share information about approaching retirement without market risk by authoring meaningful and useful articles focused on those retired or about to retire.
Hense entered the investment advisory and financial planning business as a long-time investor. In 1981, at age 20, he purchased his first stock while still a college student. In 1996, he became an Assistant Attorney General, and, at the passing of his father, he assumed management of substantial family assets in conjunction with multiple advisors. Not one of the advisors informed Hense that an ingenious new investment choice was created the year his father died. Then, two crashes struck world markets and economies: the tech crash of 2000 and the housing crash of 2007-2009. Over the two crashes, the new alternative would have prevented hundreds of thousands in losses to the family accounts. Hense will make sure you not only know about this option, but that you understand what it can do for you, and which version of it best suits your needs.
Hense is highly competent to advise you. Not only does he have 37+ years investing experience and 15+ years managing family assets, he holds an MBA in Finance from the top-tier University of Texas School of Business and a J.D. with a Tax Concentration from the University of Alabama. His undergrad major was Economics, and he took Intermediate Macroeconomics at the renowned University of Chicago. His minor was in Political Science, and he both understands and laments the influence of politics on economics. He earned his investment advisor and insurance/annuity licenses in 2014 and posted exceptionally high scores on all related exams.
Learn More about Hense:
https://henseellis.retirevillage.com/
395 Sunset Point Dr, Unit 306 Dadeville, AL 36853

Annuity.com has a simple mission. Educate people about annuities and help them determine whether an annuity is right for their retirement portfolios. We provide unbiased information on a multitude of topics needed to make optimal decisions for own specific needs. Because we are not an insurance company, we have been able to remain a consumer-focused site, providing timely, objective and quality information since 1995.