Tax incentives allow corporations to receive credits or deductions ranging from 10% to 35% against the cost of equipment or installation to promote renewable energy equipment. In some cases, the incentive decreases over time. Some states allow the tax credit only if a corporation has invested a certain dollar amount into a given renewable energy project. In most cases, there is no maximum limit imposed on the amount of the deductible or credit.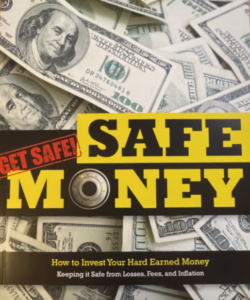 Premium gift for you for registering for my newsletter
I am a member of Syndicated Columnists, a national organization committed to a fully transparent approach to money.
Interested in additional information? Register for my FREE bi-monthly newsletter, "Layin' it on the line." It contains information that other people have found beneficial. I will never sell your information.
For registering, I have a Premium Gift for you.
Our 15th edition, "Safe Money Book" a $20 value
77,000 copies in circulation
Learn the basics of a Safe Money approach to investing.
And it is FREE with your "Layin' it on the line" newsletter