Waiver of premium is a benefit available on qualified life insurance contracts that provides for the waiver or payment of premiums that fall due while the insured is totally disabled. Under a qualified retirement plan, contributions used to purchase waiver of premium benefits are taxable to the plan participant and must be included in gross income in the year in which they are paid.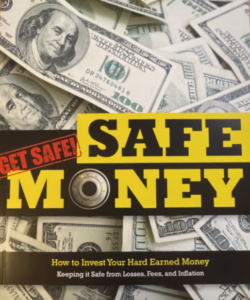 Premium gift for you for registering for my newsletter
I am a member of Syndicated Columnists, a national organization committed to a fully transparent approach to money.
Interested in additional information? Register for my FREE bi-monthly newsletter, "Layin' it on the line." It contains information that other people have found beneficial. I will never sell your information.
For registering, I have a Premium Gift for you.
Our 15th edition, "Safe Money Book" a $20 value
77,000 copies in circulation
Learn the basics of a Safe Money approach to investing.
And it is FREE with your "Layin' it on the line" newsletter