If you are an owner or CEO of a business, you might wish to consider making a corporate gift through which you may derive federal tax benefits as well as additional benefits in some states. In some states, for instance, corporations making gifts to institutions of higher education within the state are entitled to a credit against gross income tax, subject to applicable limits.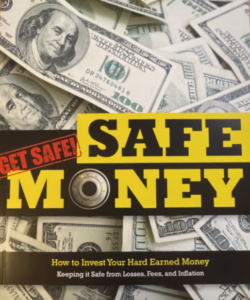 Premium gift for you for registering for my newsletter
I am a member of Syndicated Columnists, a national organization committed to a fully transparent approach to money.
Interested in additional information? Register for my FREE bi-monthly newsletter, "Layin' it on the line." It contains information that other people have found beneficial. I will never sell your information.
For registering, I have a Premium Gift for you.
Our 15th edition, "Safe Money Book" a $20 value
77,000 copies in circulation
Learn the basics of a Safe Money approach to investing.
And it is FREE with your "Layin' it on the line" newsletter