---
Meet Jeff Dietz: Washington D.C.
Jeff's primary focus is in creating a secure, stress-free, and tax-free retirement for his clients.  He's on a professional mission to help as many individuals as possible remove the needless risks of the stock market we have all been told that we must endure to have a successful retirement and to keep the sticky and greedy fingers of taxes off of his clients' hard-earned money, both while they're working and – even more importantly – during their retirement years.
As a Retirement Income Certified Professional, Jeff works with his clients to not only build their retirement nest egg, but to also create an optimal strategy to manage the often-mismanaged distribution phase.  Conventional financial advice is geared almost exclusively towards the accumulation of assets, which is of course very important, but there's very little emphasis on how to manage those resources in retirement such that taxes are minimized and people can sleep well at night without worrying about each and every stock market gyration so they can live a fulfilling retirement without running out of money before they run out of life.
---
Meet Jack Dickerson: Washington D.C.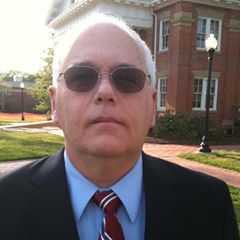 Jack Dickerson founded Dickerson Life and Annuity Masters 20 years ago with the desire to bring honest, quality business to his clients. He attended Emory and Henry College and, after graduation, attended The American College of Financial Services. Dickerson Life and Annuity Masters later merged with Cavalier Mortgage Protection Services. Since its founding, Dickerson Life and Annuity Masters have helped thousands of individuals with life insurance, mortgage protection, and Medicare planning, among other services. His years of experience have provided him with the skills and knowledge necessary to provide aid to clients in Virginia.
---
Agents, Contact Us to discover how you can be included in our directory.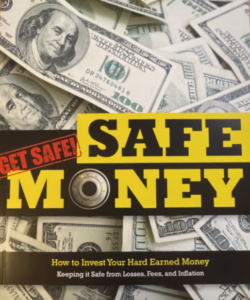 Premium gift for you for registering for my newsletter
I am a member of Syndicated Columnists, a national organization committed to a fully transparent approach to money.
Interested in additional information? Register for my FREE bi-monthly newsletter, "Layin' it on the line." It contains information that other people have found beneficial. I will never sell your information.
For registering, I have a Premium Gift for you.
Our 15th edition, "Safe Money Book" a $20 value
77,000 copies in circulation
Learn the basics of a Safe Money approach to investing.
And it is FREE with your "Layin' it on the line" newsletter