Good oral health care is synonymous with overall good health, as a matter of fact, good oral hygiene is essential to wellbeing. By not caring properly for your teeth can mean a buildup of bacteria leading to a myriad of diseases including gum disease. Also, small droplets of saliva from a non-protected mouth have been known to be a cause of pneumonia as well as other illnesses. A Journal of the American Dental Association concluded that good "hygiene practices may prevent the death of about one in 10 elderly residents of nursing homes from health care associated pneumonia."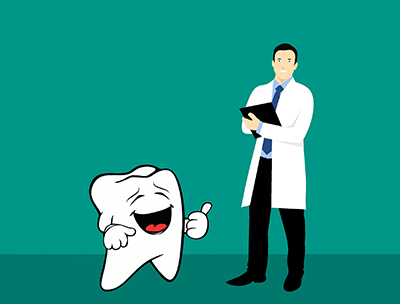 A recent study published by the American Dental Association provided an opening into the dental situation of those over 65.
Almost one-third of older adults have untreated tooth decay (cavities).
Fifty percent of those over 75 years of age have cavities. These cavities "may lead to more serious infections, such as bacteremia and septicemia."
Almost 25% of those between 65 and 74-years old have severe gum disease, "which is associated with chronic illness and serious health events including diabetes mellitus, heart disease, stroke and respiratory illness.
Thirty percent of those 65 and older experience dry mouth (usually caused by medications), which can lead to cavities and gum disease.
There is a connection between the Affordable Care Act and the negative effect on dentistry. With the creation of the Affordable Care Act, the need to find funding from every available source has become paramount. One source of financing was a "special" tax on devices specific to dentistry. This tax applied to these specialized devices are not customized items but rather manufactured. Like all business expenses, the cost of this added tax will ultimately be passed to the end user, the customer.
After reaching age 65, most seniors are not employed thus reducing their access to group dental insurance. This translates to out of pocket expenses and proper care can be beyond the reach of many retirees. There may be some options available through your state's Medicaid office; it might be worthwhile to look into that option for many seniors.
The Kaiser Family Foundation provides basic information about how this benefit may be attained. Click on this link for more information:
http://kff.org/medicaid/state-indicator/dental-services/
For more information on Seniors and proper Dental Hygiene, click on this link: http://www.seniorliving.org/healthcare/senior-dental-care/