Dennis Baird Safe Money Radio Show
Dennis Baird was born in Payson, Utah, where he grew up working on the family farm. He graduated from Brigham Young University in Provo, Utah, with a Bachelor of Science degree, and where he also served as president of Samuel Hall Society, a highly acclaimed service organization at the University.
Dennis was honored to serve in Utah, Pennsylvania and California Army National Guard units, where he was assigned to military intelligence in all three states.
He has worked in the financial services industry for over thirty years. He has served on the board of directors for Washington School of Graduate Studies and Washington School of Law. He is the founder and principle at Strategic Wealth and Insurance Services, LLC. Dennis holds active insurance licenses in 16 states and is proficient in retirement strategies and his primary focus is making sure his clients do not lose their hard earned money.
Dennis was awarded a best-selling authors "Quilly Award" at the 2013 Best Seller's Quilly Award Gala and Red Carpet event sponsored by the National Academy of Best Selling Authors. The book he co-authored, The Secret to Lifetime Financial Security, was on Amazon's Best Seller list in 7 categories.
"My primary focus is making sure you do not lose your hard earned money."  Dennis Baird
He and his beautiful wife, Christine, are the parents of six incredible children and 25 perfect (by their judgment) grandchildren. On weekends Dennis and Chris can be found watching soccer games, baseball games, lacrosse games, the list goes on, or fishing and hiking the majestic Wasatch Mountains in their backyard.
Join others who have benefited from listening to Dennis's no-nonsense approach to retirement planning:
Saturday 2:00 pm to 3:00 pm
Learn more about Dennis and his firm at: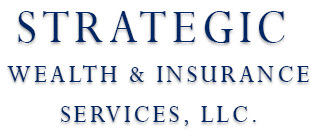 2279 University Pkwy #79
Provo, UT 84604
801 369-4081