David Katz Honored With Prestigious Invitation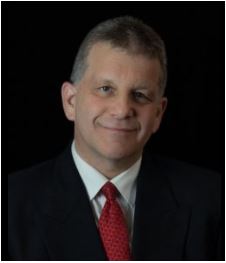 David Katz, San Diego, California, has accepted an invitation to become an "Invited Author" on the financial website, https://annuity.com. David now joins an elite group of financial experts who share information about approaching retirement without market risk by authoring meaningful and useful articles focused on those retired or about to retire.
David is president and founder of Katz Capital Management, one of the nation's premier financial services companies. His unique planning techniques have enabled him to educate hundreds of clients over the last 19 years.
David is an active member of "The Association of Financial Educators" and frequently speaks on financial issues affecting investors today. His name has been mention in many newspapers, including "The San Diego Union Tribune," "The Desert Sun," "The Teaneck Suburbanite," "The Town Journal," "The Town News." David also teaches a very informative financial literacy workshop to employees, associations, and nonprofit groups throughout the San Diego area.
David is a member of the prestigious Million Dollar Round Table (MDRT.) Founded in 1927, MDRT is the premier association of financial professionals. Less than 1% of all life insurance and financial professionals qualify for membership in MDRT. MDRT is the standard of sales and service excellence.
Learn More about David:
http://katzcapital.retirevillage.com/
10014 Paseo Montril Suite 111, San Diego, CA 92129
(858) 240 – 0008

Annuity.com has a simple mission. Educate people about annuities and help them determine whether an annuity is right for their retirement portfolios. We provide unbiased information on a multitude of topics needed to make optimal decisions for our own specific needs. Because we are not an insurance company, we have been able to remain a consumer-focused site, providing timely, objective, and quality information since 1995.