Dave Barr, CLU, Honored With Esteemed Invitation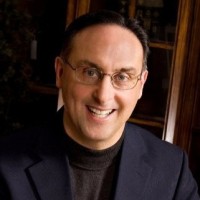 Dave Barr has accepted an invitation to become an "Invited Author" on the financial website, https://annuity.com. Dave now joins an elite group of financial experts. They share information about approaching retirement without market risk by authoring meaningful and useful articles focused on those retired or about to retire.
Dave has served clients, their families, and their businesses since 1980. His professional acumen has led clients to describe him with words such as: "integrity", "kind & caring", "sound & timely advice," and "a man that I'd trust daily with my personal checking account". His primary professional focus is on developing passive income strategies for retirees & entrepreneurs. Additionally, he assists retirees with structuring appropriate healthcare plans.
Dave's professional education includes the Chartered Life Underwriter & Chartered Financial Consultant curriculum from the American College, Bryn Mawr, PA. Studies include: Estate, Retirement & Investment Planning, Taxation & Economics.
Learn More about Dave:
(509)396-8954
(800)310-5441 fax

Annuity.com has a simple mission. Educate people about annuities and help them determine whether an annuity is right for their retirement portfolios. We provide unbiased information on a multitude of topics needed to make optimal decisions for our own specific needs. Because we are not an insurance company, we have been able to remain a consumer-focused site, providing timely, objective, and quality information since 1995.