Darryl Franklin Honored With Celebrated Invitation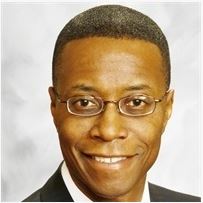 Darryl Franklin, Naperville, Illinois, has accepted an invitation to become an "Invited Author" on the financial website, https://www.annuity.com. Darryl now joins an elite group of financial experts who share information about approaching retirement without market risk by authoring meaningful and useful articles focused on those retired or about to retire.
Darryl earned a B.S.C.S from the Illinois Institute of Technology, an M.Div from Garrett Theological Evangelical Seminary, and a Ph.D. from Benedictine University. Darryl aligns his faith with the fundamental need to plan for the future, providing a perspective that others often miss.
Darryl leverages his strengths in financial market analysis and passion as an ordained minister to create conservatively designed custom investment portfolios. Having served as a consultant and technical advisor to dozens of Fortune 500 companies, Darryl embraces a pragmatic approach in providing guidance and investment management. He is the creator of the Franklin Formula ™ methodology of portfolio management, which finds utility in self-directed 401ks, IRA's ROTH's and self-directed pension plans.
As a child, Darryl was exposed to a value system that laid a solid foundation of respect for others and building meaningful trust-based relationships. His parents provided a powerful push towards discipline, work ethic, and academic excellence and were instrumental in shaping his financial philosophy. Drawing upon his background as a seminary-trained, ordained Methodist minister, and by aligning his faith with the fundamental need to plan for the future, he provides a perspective that others often miss. Darryl has provided pastoral support for a 2,000-plus member congregation and participated in numerous community outreach programs and consultations with families in turmoil.
Learn More about Darryl:
https://www.oakwoodwealth.com/
50 South Main St., Suite 200, Naperville, IL 60540
630.560.1500

Annuity.com has a simple mission. Educate people about annuities and help them determine whether an annuity is right for their retirement portfolios. We provide unbiased information on a multitude of topics needed to make optimal decisions for our own specific needs. Because we are not an insurance company, we have been able to remain a consumer-focused site, providing timely, objective, and quality information since 1995.