Join others in listening to Dan's solid and common-sense advice regarding lowering market risk and maintaining a great lifestyle "for all of your retirement years."  Dan has been acclaimed as one of the best financial experts in the retirement planning business. Dan specializes in reducing market risk while focusing on Safety and Security.
"I enjoy working with people. I take great pride in working with my clients and their families to ensure their retirement goals are met and their futures are secure."
I look forward to working with you."
Dan Van Patten
Daniel Van Patten, the founder of Assure Financial Service, has been helping retirees and those nearing retirement for over a decade. His safe money strategies have saved his clients millions of dollars during the market collapse. Dan's dedication to faith and family is the foundation for his commitment to helping his clients achieve financial security. He has helped people from all walks of life realize their financial goals.
Dan resides in the Boise, Idaho area.
"With the beauty of the mountains, lakes and a variety of outdoor activities, Idaho is an ideal location."  Dan
These fine stations proudly broadcast Dan's show: Safe Money Radio.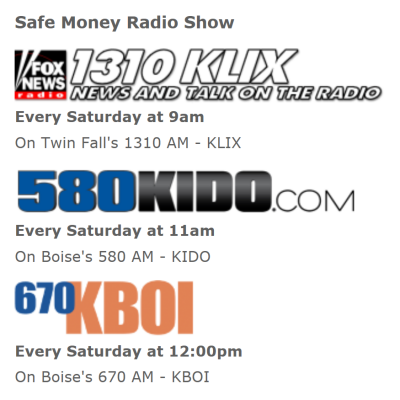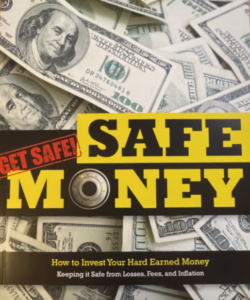 Premium gift for you for registering for my newsletter
I am a member of Syndicated Columnists, a national organization committed to a fully transparent approach to money.
Interested in additional information? Register for my FREE bi-monthly newsletter, "Layin' it on the line." It contains information that other people have found beneficial. I will never sell your information.
For registering, I have a Premium Gift for you.
Our 15th edition, "Safe Money Book" a $20 value
77,000 copies in circulation
Learn the basics of a Safe Money approach to investing.
And it is FREE with your "Layin' it on the line" newsletter