Dan Chaco Brings Retirement Shield Workshops To Orange County
Dan Chaco, President of Coastline Financial and Insurance Services, announces the introduction of Retirement Shield Educational Workshops.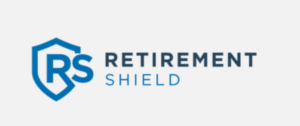 Retirement Shield is passionate about helping people identify and prepare for these mistakes:
Not getting the most from Social Security
Not making a lifetime income plan
Paying more taxes than necessary
Failing to protect your nest egg from market volatility and fees.
If your retirement doesn't have a shield, we're glad you've found us.

Coastline Financial and Insurance Services, we have been committed to providing retirement solutions that give people the confidence to focus on what's truly valuable. Over the years, we have helped our clients protect millions of dollars in retirement assets, and not one of our clients has ever lost a penny from market downturns.
We understand that planning for your retirement can be stressful, especially in today's uncertain economy and volatile markets. We have helped clients with all types of backgrounds successfully and happily retire with their financial hopes and dreams met and, often, exceeded. Let us help you make that dream become a reality.
Learn more about Dan and his no-nonsense approach to retirement planning:
https://www.coastline-fin.com/
https://www.retirementshield.us/
MAIN OFFICE
19744 Beach Blvd #338
Huntington Beach, CA 92648
714 357-5616