Curtis Blair Honored With Influential Invitation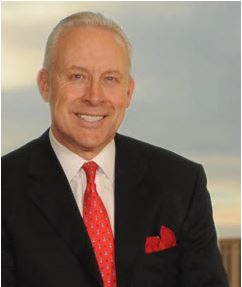 Curtis Blair, Lubbock, Texas, has accepted an invitation to become an "Invited Author" on the financial website, http://www.annuity.com. Curtis now joins an elite group of financial experts who share information about approaching retirement without market risk by authoring meaningful and useful articles focused on those retired or about to retire.
Curtis is CEO of The Blair Group and a former member of the military. He served his country proudly and today defends his clients' investments with the same zeal when he was active in the military. Curtis has been awarded the Congressional Order of Merit for outstanding integrity in business and financial fields. He was also chosen to represent Texas on the Business Advisory Council and was listed in the Wall Street Journal for becoming a member of this prestigious council. A member of the National Ethics Association, Curtis has also been recognized as a Texas Financial Leader by Forbes Magazine.
Over a career that has spanned more than 35 years, Curtis has protected hundreds of millions of dollars for his clients that have stood the test of time.  Curtis is a sought after speaker and teacher, published in numerous publications including Texas Medicine, San Antonio Medicine, Tarrant County Physician, and others throughout the state and nation. He is also an accomplished authority on Federal Employee Benefits.
Learn More about Curtis:
4413 71st St,. Suite G-100, Lubbock, Texas 79424
(806) 771-4300

Annuity.com has a simple mission. Educate people about annuities and help them determine whether an annuity is right for their retirement portfolios. We provide unbiased information on a multitude of topics needed to make optimal decisions for our own specific needs. Because we are not an insurance company, we have been able to remain a consumer-focused site, providing timely, objective, and quality information since 1995.