Brian Baker Smart Money Radio Show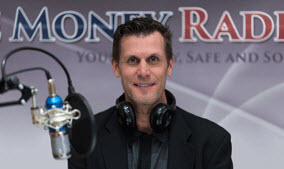 Bryan Baker, founder of Baker Financial, LLC has been helping retirees and those nearing retirement for more than 15 years. He is a leader in comprehensive wealth management for individual investors. His safe money strategies have helped his clients save millions of dollars over the last decade and the latest market collapse.
His stringent code of ethics places the client's needs above all others and demands uncompromising integrity in every aspect of business conduct. Bryan currently works in Dallas/Ft. Worth, and surrounding areas. He has spent his career helping people statewide from all walks of life realize their financial goals and help them reduce taxes. Bryan enjoys working with people and especially living in the great State of Texas.
"As an independent firm, I am committed and loyal to my customers. Representing several large institutions to provide unbiased recommendations, my company is built on a solid foundation of excellent client service and in-depth market knowledge." Brian Baker
Join others listening to Brian's no nonsense approach to retirement planning:
Sunday from 5:00 am to 6:00 am

Learn more about Brian:
Bryan Baker
Baker Financial, LLC
Meadow Park Tower
10440 N. Central Expressway, Suite 800
Dallas, TX 75231
214 557-8601
bryanbaker.retirevillage.com
bryan.baker28@yahoo.com