Boston College Report about Medicare Drug Program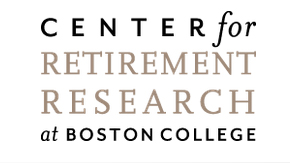 If you have been wondering about the new Medicare Drug Program, you are not alone. Singularly, this new change in Medicare signifies an attitude towards those needing the service and those who are able to pay.
Boston College's Center for Retirement Research's recent report noted key findings such as:
Overall, the economic burden (expressed as a percent of income spent on OOP expenditures and premiums) averaged 18.5 percent of 2010 income, with top decile spending at 32 percent or more of their income going to health care.
A typical beneficiary spent 1.4 percentage points less of their income in 2010 than in 2005. When this burden is decomposed, we observed that the share of income spent for prescription drugs declined by 1.3 percentage points.  This was the major component of the decline in this burden.  The burden of premiums increased over the period, offsetting some of the gains from declining expenses for prescription drugs.
These gains were mostly observed at the high end of the burden distribution, i.e., those who were spending more than 20 percent of their income on health care. This group had lower incomes, on average, and were much less likely to possess employer-sponsored supplemental (or self-purchased) coverage.
Dual eligibles experienced a lower economic burden in 2010, even though their incomes were also significantly lower compared to the rest of the Medicare beneficiaries. Compared to other Medicare beneficiaries, they experienced relatively larger reductions in economic burden between 2005 and 2010.
The Economic Burden of out of Pocket Medical Expenditures Before and After Implementation of the Medicare Perception Drug Program
By Ayse Akincigil and Karen Zurlo
The entire paper can be found at this link: http://crr.bc.edu/wp-content/uploads/2015/10/wp_2015-28.pdf