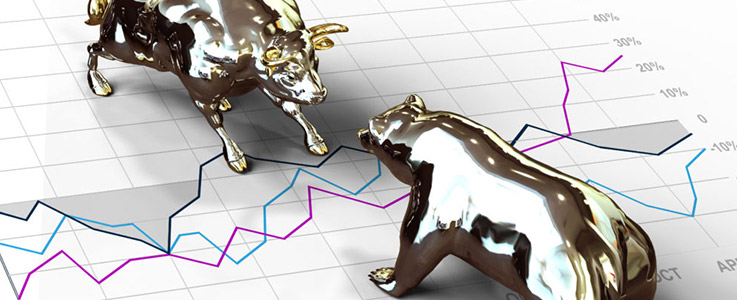 What Are High-Dividend-Paying Stocks, And Should You Add Them To Your Portfolio?
"Is adding high-dividend paying stocks an effective means of outpacing inflation and ensuring you have enough money for retirement?"- Brian Swerdlow
Occasionally, even people years away from retirement become concerned about risk. That's understandable. We all enjoy growing our wealth, but no one likes to lose money.
For this reason, some financial experts introduce the idea of dividend-paying stocks to their clients, especially those looking for regular income streams. Dividend stocks can be an excellent long-term investment vehicle for more conservative investors.
Dividend stocks give a portion of the company's earnings to investors regularly. Typical dividend-paying stocks pay a specific amount each quarter. The top dividend-paying stocks increase those payments over time, allowing investors to build an income stream that is somewhat like an annuity.
Usually, it's primarily well-established companies that pay dividends. Investing in dividend-paying stocks appeals to investors who want gains but are wary of taking on too much risk. Dividend stocks are also attractive to high-net-worth investors who want to create reliable income for themselves right now or leave it to future generations.
How Can You Invest in A Dividend Stock?
As with other investment considerations, you should consult with a trusted advisor before deciding. They will look at your situation and discuss how this option might fit you.
Find the highest-quality dividend stocks with the lowest volatility.
If you want a portfolio of individual dividend stocks, look at large, stable corporations with a low volatility history. Think about the companies you admire and whose products are a part of your everyday life. Chances are, those companies pay dividends.
Read the company's stock quote.
Many financial news websites, such as NASDAQ.com and Yahoo, provide free stock quotes. Search for your preferred company's ticker and look for anything called "dividend" or "annualized dividend." If you don't see that information, that company probably doesn't offer dividend options. Based on your company research, make a list of companies that most interest you.
Read between the lines.
To properly evaluate a high-dividend-paying stock, you can compare your chosen company's yields to yields for similar companies. If your company has much higher gains than its peers, that might be concerning. If you run across this situation, you must do additional research and due diligence. It's also a best practice to look at a stock's payout ratio. A payout ratio lets you know how much of the company's income goes to pay dividends to investors.
For example, a high payout ratio, over 80%, means that the company is devoting a large chunk of its income to paying dividends. If a payout ratio is even higher than 80%, it could indicate that the corporation is going into debt to pay dividends.
Decide how much stock you'll need to buy to achieve diversification. If you choose to purchase individual stocks rather than invest in a stock fund, you must diversify. You want to determine the percentage of your portfolio that you will allocate to each stock. Since the primary consideration when buying dividend-paying stock is the dividend's safety, you want to consider dividend yields when allocating money in your portfolio. Anything over a 4% yield might be too risky for conservative investors.
What should you do when you want to purchase dividend stocks? When you have found equity you like and have thoroughly researched, you can buy it from that company directly or through a brokerage.
Not every company offers a direct purchase program. If you opt for direct research, you'll need to do online research to determine which companies provide direct purchases. Most direct purchase programs require minimum investments ranging from $25 to $500 per share. If your chosen corporation does not have direct purchase options, you'll need to set up a brokerage account. Ask your financial advisor for guidance in finding the best brokerage for your needs.
" If you opt for direct research"  should be "if you opt for direct purchase."
For certain people, dividend-paying stocks are one way to participate in market growth while reducing risk exposure. Along with annuities, bonds, and other safe money products, dividend-paying stocks can help diversify and de-risk your portfolio. However, as is the case when considering any investment product, the decision to include dividend stocks in your portfolio must be based on diligent research and the guidance of an experienced financial advisor. Determining whether dividend-paying stocks align with your risk tolerance, values, and financial goals is essential. Speak with an advisor about how you could successfully incorporate these investment vehicles into your matrix.