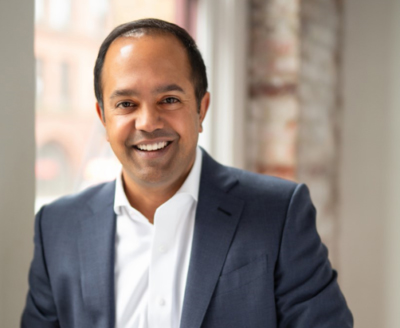 Ashok S. Ramji Earns Chartered Life Underwriter Designation CLU®
Ashok S. Ramji Earns Chartered Life Underwriter® Designation CLU®
Bellevue, WA – February 2, 2019 – Ashok S. Ramji, Financial Consultant, TOP Planning LLC has earned the Chartered Life Underwriter® (CLU®) professional designation from The American College of Financial Services, Bryn Mawr, PA.
Candidates for the CLU® designation must complete a minimum of eight courses and sixteen hours of supervised examinations. They must also fulfill stringent experience and ethics requirements. Over 106,000 individuals have been awarded the CLU® designation since The College was founded in 1927. Mr. Ramji is now one of eighty-three professionals listed on the website DesignationCheck as having the CLU® designation in King County, Washington. He is one of two hundred and thirty-five professionals listed statewide on DesignationCheck as having the CLU® designation.
The Chartered Life Underwriter® is the highest standard of knowledge and trust and the world's most respected designation of insurance expertise. The College's founder, University of Pennsylvania Wharton School professor Solomon S. Huebner, Ph.D., created the CLU® program to meet the career education needs of men and women in life insurance and professional services. This prestigious course of study provides professionals with in-depth knowledge of the insurance needs of individuals, families, and business owners. Once the program is completed, a CLU® can provide expert advice on a broad range of financial topics including life and health insurance, pension planning, insurance law, income taxation, investments, financial and estate planning, and group benefits.
As a licensed insurance professional and investment advisor representative with TOP Planning LLC, Ashok helps people accumulate wealth while eliminating risks that are common to market investing. He graduated from UCLA in 1996 with a Bachelor of Science degree in Mathematics/Applied Science with a Specialization in Business & Administration. Ashok is currently a member of Ed Slott's Elite IRA Advisor Group℠ — an exclusive organization of financial advisors who are dedicated to being leaders in the IRA industry. As an independent advisor, Ashok is not beholden to any one provider or whatever product they are pushing at the time. He always acts in the client's best interest when introducing products and strategies. Ashok was previously a volunteer with Big Brothers Big Sisters of the North Bay as well as Junior Achievement of Northern California. He is currently a volunteer with Junior Achievement of Washington.
The American College is the nation's largest non-profit educational institution devoted to financial services. Holding the highest level of academic accreditation, the College has served as a valued business partner to banks, brokerage firms, insurance companies, and others for over 91 years. The American College's faculty represents some of the financial services industry's foremost thought leaders. For more information, visit http://TheAmericanCollege.edu.