Ashok Ramji, CFP® ChFC® CLU® Professional Credentials
Ashok Ramji, CFP® ChFC® CLU®, has focused on the financial services industry for over twenty years. Previously working with stocks and bonds both on the sell-side (with a securities brokerage firm) and the buy-side (with a hedge fund). Ashok has refocused on Safe Money Retirement Strategies, exploring ways to protect retirement assets, increase income, and protect against potential losses from the markets, the economy, health circumstances, taxes, or other uncertainties of life.
Please click on these links to learn more about me and my services.
https://www.gotostage/AshokRamji.com
https://annuity.com/author/ashok-ramji/
If you need more information about me, Google my name.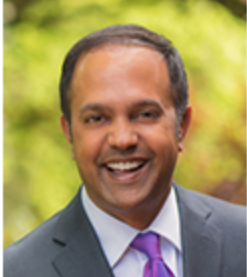 Ashok Ramji
601 108th Ave NE, Suite 1900, Bellevue, WA 98004