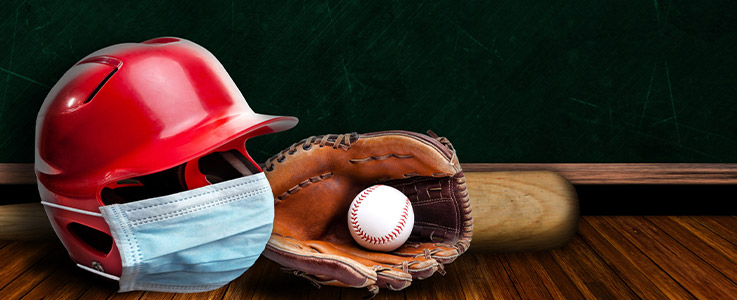 The Long Hot COVID 19 Summer
It's only been eighteen days since my last article. Still, answers in our financial game of life seem to escape us like a high fly baseball hit so hard and high and seemingly suspended like a cloud, slowly…..
Falling down out of the air, changing course as the baseball falls back down and many are making adjustments and waiting and ready to make that flawless catch. Score the big one! Their Ship is finally coming in! Finally, maybe our financial markets are back to where they were before the COVID Pandemic! Is life ever going to get back to what it used to be?
Waiting for answers can seem like an eternity. Families have been getting to know each other again. Many things in life we take for granted have been interrupted, and we are continually making changes. Change is not something that many of us like. Many people have been temporally laid off or lost their job for good. We have been pushed out of our routines, kicking, screaming, and fighting back all the way. We have had to make changes and sacrifices in many areas of our lives. Our churches have had to make changes to our routine of worshipping. Our shopping has changed, and we can't always find the brands we like. We have to wear face-coverings everywhere we go. We can't go in and eat at our favorite restaurants. We have to relearn how to entertain our families and ourselves. Medical needs that are not essential have been put on hold. And besides all that, we find ourselves getting cranky and not in a good mood all the time. What a trial life has become. But the good news is that many of us are still alive and able to move around physically. I thank God my family's health is still good!
Fixed Indexed Annuities (FIA) stay focused and accurate to their design. The FIA is designed for protection from market downturns and earning a reasonable rate of return and guaranteeing a lifetime of income that you can't outlive. I love Fixed Indexed Annuities and believe you will too. Contact me at any time. I will answer all your questions!