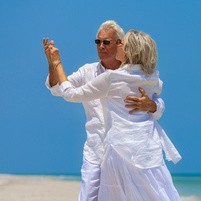 Stress Free Retirement With Annuities
While saving for the eventual day that you no longer have to rise early, get dressed and commute or drive to your place of employment, you hoped you could accumulate as much as possible without losing any of your hard-earned money. But that did not always happen. Your 401k, IRA or another tax-deferred account would grow some years and lose value some years.
You lived with much trepidation that your retirement savings would accumulate what you needed, or wanted, by the time you left fulltime employment. Even with losses in your savings some years, the vital thing to remember is: You were not making any withdrawals from these retirement accounts so that you could recover much sooner from the losses. In retirement this will not happen, you will be spending from these accounts.
In your retirement years, I believe you need at least two buckets of money, three if possible. The need for money to spend on unaccounted for emergencies, such as automobile repairs, roof repairs, etc., will always be there. It would help if you had money in a pre-taxed principal protected account that you can liquidate quickly. You will only have to pay taxes on the earnings portion of the amount withdrawn. This first bucket of money I call the emergency bucket.
Most retirees cannot live comfortably off their Social Security income payments. There usually is a spending gap—the difference between their Social Security income and their essential lifestyle needs. How do you solve this problem? Most retirees have been told they could safely withdraw four percent from their brokerage accounts annually. When their accounts have market losses, they are told to withdraw less from their account, or maybe nothing at all. This produces stress in retirement and, also, lifestyle changes.
How can you have a more stable and stress-free retirement? Retirement savings can be deposited into a fixed indexed annuity that earns interest from an external stock market index where the principal is protected from losses and can guarantee a lifetime income. This income can be guaranteed for both spouses. I call this the income or required lifestyle bucket.
If you have saved more in your 401K or IRA that is needed for your lifestyle needs, the rest of the money could be placed in some investment account or a fixed indexed annuity to accumulate and used in future years to combat inflation, or for healthcare needs, I call this your future needs bucket.
Retirees that have their required lifestyle needs met with income from guaranteed sources will not be subject to market volatility, where income is subject to stock market downturns. This enables stress-free and stable spending habits while enjoying your golden years.