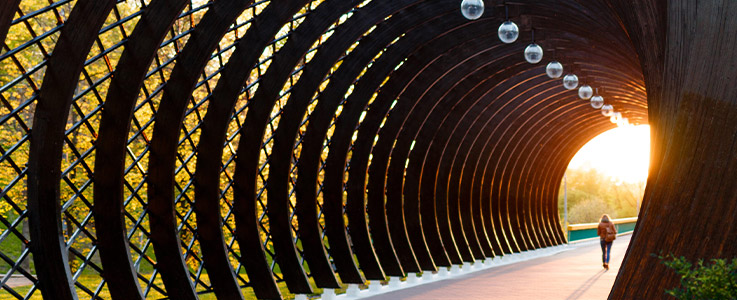 Some Light At The End Of The Tunnel
How much longer is the pandemic going to last?
TV anchors and various media pundits have all been giving their opinions and asking whomever they could when will the Coronavirus pandemic be over. When will their lives return to normalcy and when will the stock market finally bottom?   And even suggesting financial questions to some medical doctors who are not in their wheelhouse, but I guess this makes for dramatically opinion news.
Concerning the end of the Coronavirus pandemic, in China, South Korea, Italy, and Spain and the United States have followed almost an identical "bell curve" cycle down from the peak of new cases, and the curve has continually been flattening.
Congress passed a $2.2 trillion emergency bill and still, it remains to be seen whether the federal government can distribute that money quickly enough before average workers and small business people have to throw in the towel.  The hard checks (for people who did not have their banking information in the IRS system by May 13th); the $1200 per person stimulus will be processed and go out after May 13th.  The SBA Disaster Relief loans are still in process. Our government is so massive and complex that getting money into the hands of the general public quickly becomes an arduous undertaking.   We are fortunate to have in place social services agencies and organizations such as banks and charities, and people who have had the financial means to step up and help.   Only in America!
I believe that the best help anyone can have is from God and having the freedom to take the bull by the horns and work at whatever they can honestly do to help themselves.
Helping yourself can also depend on information and knowledge, especially when it comes to keeping your retirement money from exposure to loss. Fixed Indexed Annuities don't have exposure to market risk if the stock market declines and can be excellent tools to protect your retirement savings, regardless of how long you live. Folks who have made the choice to depend on a Fixed Indexed Annuity, like me, love them and consider it their best choice for their important retirement funds.
We love them!