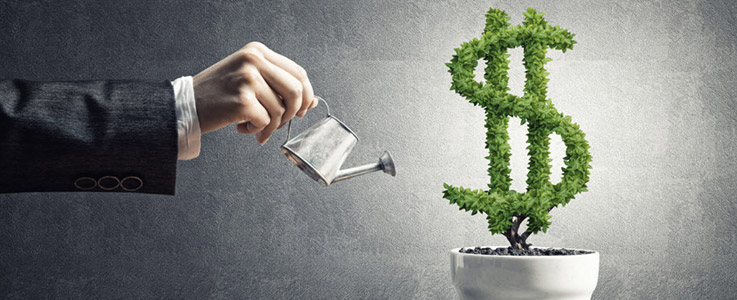 Retirees Should Invest In A Fixed Indexed Annuity 
As people get close to their retirement years, objectives and goals must adjust from accumulation to income distribution, and portfolio investment risk must be also be addressed accordingly.
There is no good reason for investors at or near retirement to have stock or bond market risk, especially in the current low-interest-rate environment. So, where can an investor turn? First, consider the benefits of an Equity-Index Annuity (with Guaranteed Income Rider). 
Suppose I could offer an investment that does not charge a management fee and will have the same average return as the actual return, which offers up to 10% liquidity without any surrender fees and provides the stock market's upside potential without downside risk. Would that be something that would be of interest? It should! 
The following 4 points are significant benefits for retirees when it comes to investing in an Equity-Index Annuity:
Protection against principal loss. Specifically, if the index goes down, you do not lose a penny.
Low to NO management fees.
The power of the annual reset feature. This allows gains to be locked in every year; the index is positive.
Guaranteed Income for Life! (with a Guaranteed Income Rider).
I am always asked, "if this is such a great place for me to put my money, why haven't I heard of it?" or others say, "I hate annuities, and you should too!" The response is easy, "where would you hear about such an investment?" Does Wall Street make its money from charging investment fees on stocks and bonds? Nope! A financial advisor that can only offer managed money? NO! A CPA? I do not think so. They are not licensed to provide advice on these investments. The most crucial point is to look at the facts and determine what investment best suits your needs. But in most cases, a Fixed Indexed Annuity must comprise at least a portion of a retiree/pre-retirees portfolio. The current interest rate environment can replace the bond segment of a portfolio for guaranteed income.   
In the past, people could live on social security and interest on their savings because rates of return were higher. The current interest rate on the 10-year treasury is under 1%, and most fixed/guaranteed rates are similar. These rates mean you will have to invade the principal. This would prove catastrophic for retirees. The FED has also indicated they will not raise rates until at least 2023, so rates are not going up anytime soon.    
So, where can investors find the potential for inflation-beating returns with 100% risk protection against stock and bond market volatility of not only your principal but also all the gains? Only with a Fixed Indexed Annuity with Guaranteed Income Rider. Since 1996 I have been working with clients to help them achieve their financial goals and objectives.