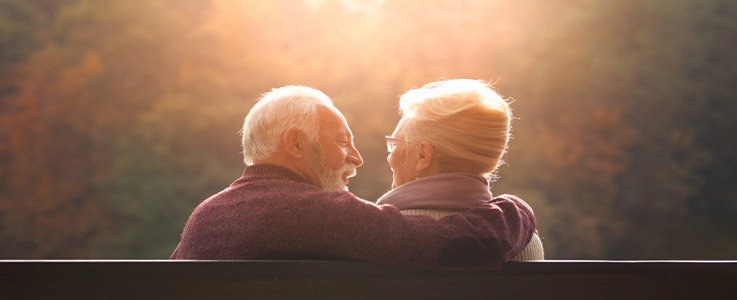 Get More Retirement Confidence By Adding An Annuity To Your Portfolio
"Modern retirement, with its volatility and unpredictability, requires the use of multiple retirement income tools including annuities."  Jim Fish
Adjusting to life without regular paychecks is challenging and stressful for many retirees. Maintaining even a modest lifestyle and addressing rising medical costs requires foresight, planning, and strategic execution. Modern retirement, with its volatility and unpredictability, also involves the use of multiple retirement income tools.
If you are a retiree or pre-retiree, you probably know that it takes more than one type of savings product to help ensure you don't run out of money when you no longer work. Even if you have already had CDs or bonds in your portfolio or have managed to squirrel away significant amounts of cash savings, you may still benefit from adding an annuity.
It's critical to avoid listening to outdated or misleading advice when you consider adding annuities to a retirement matrix. Conventional financial planners, especially those who focus more on gaining wealth than on the disbursement of that wealth, tend to be critical of annuities and may discourage clients from purchasing them.
Often, criticisms leveled at annuities concern variable annuities, not other types designed to provide lifetime income that a retiree won't outlive. Accumulation-focused advisors also complain that annuities are "illiquid" and inflexible, as well as complicated, negating an annuity's appeal as a tax-advantaged income vehicle.
However, no other financial product has the potential to create a stream of guaranteed lifetime income with no risk to your principal. Modern annuities come with many design customization options, including long-term care provisions, and these options give you a systematic, intentional way to make your money last longer.
Thoughtfully managed by an expert in retirement income planning, annuity products help fill the income gaps created when Social Security or private pensions fall short. Certain annuities ensure that you won't outlive your income or that a loved one gets a death benefit. Annuities can also help retirees delay taking money from other retirement accounts by giving them a predictable, alternative income source. While buying an annuity won't let you avoid paying taxes altogether, they do grow tax-deferred until you start taking payments.
Summing it up: A well-balanced retirement portfolio must have an adequate amount of "safe money" vehicles. Modern annuities, which have tax advantages, are highly-customizable and provide more liquidity than ever before, can be an ideal addition to any retirement blueprint.
If you are someone who enjoys getting moderate gains while avoiding market risk, ask your advisor to help you discover more about annuities.