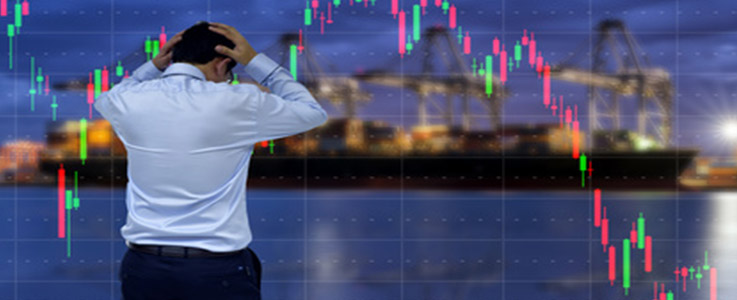 Four Realities Of The Stock Market And Your Retirement
The stock market is in a state of volatility.  Up one day, down the next.  People who are depending on stock market returns have been faced with uncertain volatility which can cause stress and concern.  Here are four points to consider.
1. The market will crash. Maybe today is the beginning of the "correction" that those brilliant financial people have been predicting – maybe it's next week or next month. But it will crash. Excuse me…that's "correct." These guys never like the word "crash"—too 1929-ish.
2. The market will come back. The financial markets have always returned to their previous levels after a crash, and indeed, have accelerated well beyond their previous point. But how long does that take? 5 years? 7 years? Longer? Eventually, you will get back to where you were…eventually!
3. Your Retirement Plans will be severely impacted during those 5-7 years it takes to regain your lost nest egg especially if you are relying on that money to fund your life and living expenses. Think about that, and you will need to either get by with less income or wait for a market, which you have NO CONTROL OVER, to come back at some particular time which YOU CAN'T CONTROL! (see #2 above)
4. Your adviser will NEVER suggest you "sell." We've all heard "buy low-sell high," right? Is the market more likely to go up further? Or more likely to go down in the coming months/years?
Isn't it time to take your "winnings" off the table at the Wall Street Casino in which you're gambling your nest egg, and put at least some of your gains into the safety, security, and stability of a Fixed Indexed Annuity? Or, you can continue the "buy and hope" plan recommended by your adviser who continues to earn his/her fees as long as your funds remain in his/her control.
Take a look at this short video, just click on the link below: https://tinyurl.com/planb-jimjunge