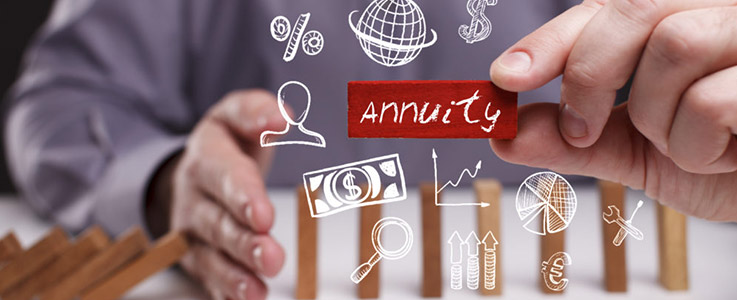 Fixed Indexed Annuities Are Capturing The Mighty Upside Horsepower Of Market Indexes
Guaranteed Income Planning, Not Income Guessing.
The recent May 5, 2021 market update from Paul Dietrich, Chief Investment Strategist for B. Riley Wealth Management, had this featured headline: "Despite The Stock Market Going Up, There is Risk in the Market!". "The S&P 500 Index continues to be overvalued, and the NASDAQ Index of mostly tech stocks is alarmingly overvalued-even after a stock market correction in February of over 10%." "I expect this volatility to continue over the next six weeks to two months, and then I think we will see smoother sailing."
Mr. Dietrich is very respected because of his understanding of our US economy, debt and deficits and government functionally, and stock markets here and around the world; he has appeared on most national TV business programs to give his insight and help make sense of investing. He says our major indexes are overvalued, and the market has been going up, but "there is risk in the market" Maybe that risk will be small, but maybe that risk will be big or huge!! No one really knows what actually makes stock prices go up or down. Is it as simple as what goes up must come down and vice versa? How do I select stocks with the best profit potential? 
To make honest money in the stock markets, you only need to know two things: when to buy and when to sell. But how do you do that???? 
That is why I use Fixed Indexed Annuities (FIA's). The indexes automatically credit my annuity contract with interest gains, but never any stock market loses. This is a Win-Win.   
Fixed Indexed Annuities are the only financial instrument that I know of, designed for Safety, Opportunity for Growth, appropriate Liquidity, and Income on the same dollar or money, at the same time with no risk to your principle and previous years interest gains. With Fixed Indexed Annuities, you are able to maximize interest and have safety and lifetime income on the same money at the same time. What a fantastic concept; invented in 1994.   
Is your retirement worry-free and guaranteed? I love Fixed Indexed Annuities!