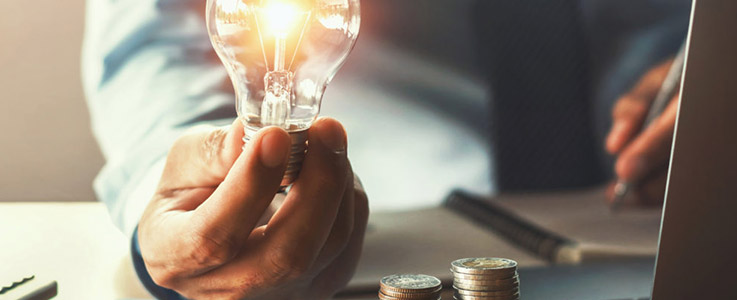 Financial Pundits Warn You To Steer Clear Of Annuities. What If They're Dead WRONG?
"You've doubtless seen those scary "Annuities are a rip-off" ads online or on television. But, what if these so-called experts have it all wrong when it comes to protecting your retirement cash?" Brian Swerdlow
I won't mention him by name, but there's a well-known financial advisor who spends hundreds of thousands of dollars on advertising designed to make pre-retirees and retirees believe that annuity products are evil and should not be used by retirees. This particular advisor wants to sell you his products and services, so he resorts to spreading misleading information concerning his competitors.
The "Naysaying Naybob" is right about one thing, though. Annuities aren't for everyone, and there are some kinds of annuities that most people would do well to avoid. However, suppose you are someone for whom the protection of your investment, creation of lifetime income, provision for long-term care, and leaving a legacy is essential. In that case, an annuity could fill the bill nicely.
Annuities are the only financial product that creates a stream of guaranteed income for life, all while mitigating your exposure to risk and volatility. Annuities are a powerful, flexible option to provide funds for long-term care-related expenses such as assisted living or home health care. While it's true that annuities don't meet the needs of every retiree or pre-retiree, many individuals will benefit from having one or more annuities in their portfolios. If you still want moderate gains but hate the idea of risking your cash in the stock market, then you should look into annuities.
Other pros of annuities:
You can potentially grow your retirement savings faster due to an annuity's tax-deferred growth and triple compounding.
Certain types of annuity contracts offer better rates than certificates of deposit or bonds.
Contrary to what anti-annuity advisors claim, fees for most annuities are minimal or none at all.
Lifetime income riders in an annuity contract may help offset both inflation and longevity risk.
If you need to play catch-up with retirement savings and make more aggressive investments, having an annuity may help you do so more confidently.
People who can't otherwise qualify for regular long-term care insurance may be able to get some LTC coverage with an annuity.
But, like every financial tool, annuities could also have some disadvantages:
For the most part, annuities are long-term contracts between you and an insurance company. For those seeking short-term financial solutions, they may not be a perfect choice.
Once a contract is annuitized, you cannot undo it. If you worry about getting stuck, a "lifetime income rider" could be added to help you avoid that situation.
Liquidity is negligible. Most annuity contracts restrict your access to only 10% of the contract's value annually expiration.
If you purchase a variable or "buffer" annuity, you'll be exposing your savings to market volatility and potential losses.
If you are under 50, an annuity isn't always the best option.
Annuities can be complex and more challenging to understand without the assistance of a qualified professional. They are not do-it-yourself products.
The bottom line:
Millions of retirees and pre-retirees include annuities in their retirement matrices. While the annuity contract can be somewhat complicated, it offers unique advantages and is the only product that can create a stream of lifetime, guaranteed income. Having at least one annuity contract in your retirement matrix is a strategy that may also help you avoid tapping into your other accounts or not optimizing your Social Security payments.
If you are someone who would rather not put a cent of your savings at risk, or you believe that your cash may run out when you stop working, then you should consult someone who truly understands this fantastic product. Ask your advisor to explain precisely how annuities may solve some of your money issues and help you achieve your retirement goals.